Misinformation: The Department of Environmental Conservation (DEC) recommends a specific population level for deer in suburban communities.

Kate Supron, Chair of DRAC, stated at one meeting that, "We have too many deer, approximately three times the amount the DEC recommends."34 In the Cayuga Heights Courier, she wrote, "The number of deer is more than double the NYS Department of Environmental Conservation's recommended population for a Village the size of ours."35

Mayor Gilmore has reinforced this fallacy, saying that he recommends killing deer to bring "the numbers within recommended Dept. of Environmental Conservation (DEC) levels."36

Yet, Dave Riehlman, Senior Wildlife Biologist with the DEC, told DRAC members, "As far as the number of deer you want around... we pretty much defer to you. It's your community. How many deer or what level of impacts do you want? And so we aren't going to get involved in the process where we say, you ought to have 35 deer per square mile here, no more, no less."37


Faulty reasoning: The decision to carry out a bait-and-shoot program in Cayuga Heights is only of concern to those living within the Village limits.

DRAC Chairperson Kate Supron has said, "This cannot be done without overwhelming support of the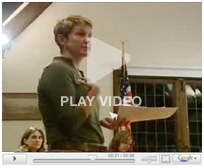 In a community as geographically interconnected as ours, whose decision should it be?

residents in the area where the program is to be implemented. And I say the residents because

I think we need to be given the respect as a village to make this decision for ourselves

...they live in our community, they're affecting our lives, and the state of New York gives us the legal authority to make the decision on what to do with the deer."38


However, the Village of Cayuga Heights, with a total area of only 1.4 square miles, is completely embedded within several other densely populated municipalities. Neither deer, nor the bullets that will be used to kill them, recognize the municipal boundaries drawn on a map. The fact is, thousands of people travel, study, work, shop, recreate, and reside in neighborhoods within firearm range of any location within Cayuga Heights. Does it make sense to consider imposing a serious risk on these citizens without disclosure, and without seeking their consent? (Click here to see if you are within range of a stray bullet)

Exaggeration: To bolster DRAC's assertion that deer can become aggressive and therefore pose a threat to public safety, an example is given of a man in California who died of wounds inflicted by a deer.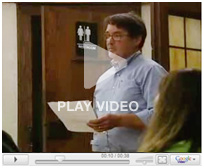 A tragic encounter with wildlife is mischaracterized as an example of deer-human aggression.


"My third point, human-deer aggressive interactions. This sounds kind of silly, but explain that to Ron Dudek of Rancho Santa Fe, Calilfornia. He died of complications inflicted to his face by a deer in his backyard garden."39
--DRAC member John Hermanson


"There was no sign of aggression," said Steve Martarano of the California Dept. of Fish and Game, commenting on the Ron Dudek case. "This was a startled deer that tried to get out any way it can and ended up hooking the victim"40

Commenting on the Ron Dudek case, Larry Hawkins of the USDA said that nationwide, deer attacks are rare.41

Contradiction: Citing as evidence numerous examples of how deer failed to react aggressively in response to her own aggressive actions toward them, the Chair of DRAC makes the case that the deer in our area pose a threat to public safety.

"When you open your door in Cayuga Heights and walk out and yell at the deer, nothing happens. If you pick up a rock and throw it at the deer, nothing happens. If you hit them, they sort of turn and look at you. Diane and I are both runners and we go out and run in the early morning, and you come right up on a deer, and they don't move. If you're on a trail running, and you come upon a deer, it doesn't move. It advances toward you, and it's really frightening. I mean, I haven't had a deer charge me, but I could see that happening. I mean, they're scary, large animals."42





Contradiction: DRAC members invoke the potential danger posed by deer infected with Chronic Wasting Disease*, which is similar to Mad Cow Disease, and is potentially transmissable to humans through the consumption of meat from an infected animal. Yet they repeatedly extol the public service a bait and shoot program would provide by supplying deer meat to area food banks.
* Note: there have only been two cases of CWD found amongst NY State's wild deer population.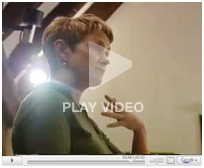 If Chronic Wasting Disease is one of the concerns motivating a bait and shoot program, why is DRAC proposing the deer meat be given to food banks?

"Future Committee and Village administration efforts will seek to improve overall safety and quality of life issues in connection with resolving the deer problem. These include vehicular safety/deer collisions, citizens and pets interacting with bucks during the rut or does protecting fawns, threat of lyme disease and chronic wasting disease... We propose that the primary means of decreasing the deer population will be culling the herd...We intend to distribute the venison to food pantries."
--Statement to Village Trustees, read by Deputy Mayor and DRAC member David Donner43

"We have concerns about Chronic Wasting Disease, a huge problem in Michigan. It has touched New York briefly. We believe it has been eradicated, but we need to research this. This is a prion-based disease, we don't know much about this, but you use the word 'Mad Cow Disease' and people start to pay attention." --DRAC member John Hermanson44

"I don't think it's a reason to shoot the deer -- that it could help alleviate hunger in our area -- but it's certainly a nice byproduct of a bait-and-shoot program that that meat would be used in its entirety by the Southern Tier Food Bank." --DRAC Chairperson Kate Supron45


Contradiction: While one of DRAC's stated reasons for advocating the killing of deer is the risk they pose to drivers in Cayuga Heights, the committee's members have not seriously entertained any other approaches to reducing deer-car collisions, including those with a proven track record, such as deer fencing and roadside reflector technologies.

DRAC member Mike Mangione seemed concerned about driver safety when he said, "We just had an
article in the newspaper -- I should've torn it out, neglected to do so -- about a woman who was following behind a truck that hit a deer, and she said it was within seconds of her hitting it, and I believe it was on Route 13. And

she was very concerned about, you know, the deer that cross there

and so forth. And I believe that is still part of Cayuga Heights."


Yet, in the same meeting, his comments on a proposal for implementing non-lethal approaches to alleviating deer-human conflicts revealed other concerns: "Thinking about this idea about some sort of reflector, the only thing I can think of is, I don't think I want that in front of my house."

Just moments later, he again rejected these proven safety devices for aesthetic reasons, saying, "As far as reflectors and things of that nature, you know, when we talk about the beauty of our village, I'm not sure we want something like that."46

Exaggeration and faulty reasoning: DRAC has listed the "threat of Lyme disease" as one of the justifications for the committee's support of a deer killing program.47

With a rate of infection averaging 3.3 per 100,000 people, the incidence of Lyme Disease in Tompkins county is low compared to many other counties in New York state. For example, the state's average infection rate is 26.2 per 100,000, and some counties in the Hudson Valley and Long Island see hundreds of cases of Lyme Disease per 100,000 residents.48 Of the few cases of Lyme disease seen in Tompkins county, it is believed that at least some of the them were contracted by people while traveling to areas where the incidence of the disease is much higher.

However, regardless of the rate of infection, it's important to understand that people don't catch Lyme disease from deer. It is ticks that transmit the disease to humans. So, if our community is serious about lowering our already comparatively low rate of this disease, does it make sense to kill lots of deer? While it is true that deer and other large mammals play a part in the reproductive cycle of deer ticks, who feed on them before laying their eggs, most cases where killing deer has been shown to be effective in significantly reducing tick populations have been on islands and peninsulas where it was possible to carry the killing to the extent of near eradication.49

To learn about more effective strategies for reducing the risk of Lyme disease, click here.

Exaggeration: The Chair of DRAC asserts that local vets are now recommending companion animals be vaccinated for Lyme disease.

"I know that Lyme disease is increasing in prominence, certainly in the pet population. Local vets are now recommending vaccinating all the house pets against Lyme disease because it is moving into our area." --Kate Supron, DRAC Chairperson50

Both Cornell University Companion Animal Hospital and the largest local private vet hospital in our area do not make recommendations that people give their dogs, cats and other companion animals vaccinations for Lyme disease. Cornell only administers the vaccine to those who specifically request it for their animals, and the private vet hospital doesn't even keep the vaccine in stock.51 So, while it is possible there are local vets who will recommend vaccinating companion animals for Lyme disease, it is not the prevailing sentiment amongst those with the most veterinary expertise in our region.

Exaggeration: DRAC members have invoked the public health risk of contact with deer feces, yet there is no evidence to support this claim.

"I also have concerns that we'll explore about exposure to parasites, which might be encountered if your kids are in the back yard and they're hanging around with deer feces."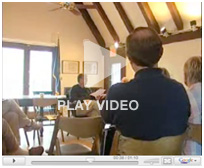 DRAC members claim deer feces pose a health risk in our community, though there is no evidence this is true.

--DRAC member John Hermanson52

"...there are children all over this village who play outside, and for heaven sakes, I'm not gonna tell my kids they can't play outside. I have a neighbor behind me who says they shouldn't be allowed to go on the grass, and her children aren't. That's not how I'm raising my kids... but when it rains and it dissolves, and they dig in the dirt, I don't think it's -- you know, I think kids should be allowed to play outside. And I think if it reaches the point where children can't play outside without wearing gloves, we're ignoring -- we're not trying to address the problem." --DRAC Chairperson Kate Supron53

When contacted and asked about this issue, a representative of the Tompkins County Health Department stated that she had never heard of
deer feces being raised as a public health issue, nor of anyone in our county becoming ill as a result of contact with deer feces.


This web site is published by CayugaDeer.org - Ithacans for Safe, Ethical, and Rational Approaches to Reducing Deer-Human Conflict. We are a group of concerned citizens from Ithaca neighborhoods, including Cayuga Heights. If you would like to join our educational outreach effort and be informed of opportunities where your input can make a difference, contact us.


---
References:
1. NY State Dept. of Health: 2004-06 Bureau of Communicable Disease Control Data as of July, 2008
2. and 3. Letter from Carol Mohler, Comm. Health Svcs Unit, Tompkins Co. Health Dept., 12/29/08
4. Effects of Sustained Reduction of White-tailed Deer on the Abundance of Ixodes scapularis (Acari:Ixodidae) in an
Endemic Lyme Disease ares in New Jersey, Jnl. of Medical Entomology, 2007
5. Localized Deer Absence Leads to Tick Amplification, Ecology, 87(8), 2006
6. Deer Remediation Advisory Committee meeting, Feb. 5, 2009; and "Statistics on Deer Accident
and Incidents in Cayuga Heights," memorandum prepared by Police Chief Thomas L. Boyce, 2008
7. Summary Report of Cayuga Heights Deer Study Committee, Cornell Dept. of Nat. Resources, 2001
8. Highway Loss Data Institute, News Release, Oct. 30, 2008
9. Pennsylvania Deer-Vehicle Collisions Down Slightly, PR Newswire, Sept. 24, 2008
10. City wants OK to cull 175 deer in '08, Solon Herald Sun, Jan. 17, 2008
11. Phone inquiries made in February, 2009
12. Indirect Effects of a Keystone Herbivore Elevate Local Animal Diversity, Journal of Wildlife Management, 72(6), Aug. 2008
13. The impact of herbivory by deer on forest bird communities in Japan, Acta Zoologica Sinica 52(Supplement): 684-686,
2006
14. Buffalo, NY Bait and Shoot, The C.A.S.H. Courier, 2004 Fall/Winter Issue
15. Citizen's Guide to Pest Control and Pesticide Safety, Environmental Protection Agency, Mar., 2005
16. Lead Exposure in Children Affects Brain and Behavior, American Academy of Child & Adolescent
Psychiatry, Facts for Families, No. 45, updated Nov. 2004
17. Lead fragments in venison a hot topic, Pittsburgh Post-Gazette, Nov. 16, 2008
18. Lead found in donated venison at food shelves, Minneapolis-St.Paul Star Tribune, Mar. 28, 2008
19. Sparks fly over deer kill, The Oakland Press, January 28, 2009 Judge sides with city on deer cull, The Rochester
Eccentric, January 21, 2009.
20. "Community Attitudes About Deer Management In the Village of Cayuga Heights, New York," Human Dimensions
Research Unit Publication Series No. 01-7, May 2001
21. Deer cull was a catastrophe, Editorial, The Rochester Eccentric, February 19, 2009
22. Council votes to halt deer cull in Rochester Hills, Detroit Free Press, February 9, 2009
23. Restoring America's Wildlife: 1937-1987, US Dept. of the Interior Fish and Wildlife Service.
24. Reproductive Dynamics Among Disjunct White-Tailed Deer Herds in Florida, Journal of Wildlife Management. 49(4):964-
971 (1985).
25. Quality Deer Management: Guidelines for Implementation, Ag. Extension Svc, Univ. of Tennessee.
26. Budget has job losses, no tax hikes in Mt. Lebanon, Pittsburgh Post-Gazette, Nov. 6, 2008
27. Deer Remediation Committee statement read by Deputy Mayor David Donner at 8-18-08 Cayuga Heights Village
Trustees Meeting (Note: this statement was removed from the Cayuga Heights web site shortly after CayugaDeer.org
was launched).
28. "From the Mayor's Desk..." by Mayor Jim Gilmore, Cayuga Heights Courier, Fall 2008
29. Ithaca Journal article: "Village proposed culling in order to curb deer overpopulation" by Krisi Gashler, 12/8/08
30. DRAC meeting: 1/15/09
31. DRAC meeting: 11/6/08
32. DRAC meeting: 1/15/09
33. "Public saftey issues associated with our local deer herd," prepared by DRAC member John Hermanson
34. DRAC meeting: 10/23/08
35. "Deer Remediation Advisory Committee," by Kate Supron, Cayuga Heights Courier, Fall 2008
36. "From the Mayor's Desk..." by Mayor Jim Gilmore, Cayuga Heights Courier, Fall 2008
37. Cayuga Heights Village Trustees Meeting: 9/15/08
38. Cayuga Heights Village Trustees Meeting: 9/15/08
39. Cayuga Heights Village Trustees Meeting: 9/15/08
40. "Man dies 3 weeks after deer gores him," San Diego Union Tribune, 10/20/05
41. "Man dies 3 weeks after deer gores him," San Diego Union Tribune, 10/20/05
42. Cayuga Heights Village Trustees Meeting: 9/30/08
43. Click here to see the statement that was removed from the Cayuga Heights web site shortly after CayugaDeer.org was
launched
44. Cayuga Heights Village Trustees Meeting: 9/15/08
45. Cayuga Heights Village Trustees Meeting: 9/15/08
46. DRAC meeting: 11/6/08
47. Deer Remediation Committee statement, Village of Cayuga Heights web site
48. NY State Dept. of Health: 2004-2006 Bureau of Communicable Disease Control Data as of July, 2008
49. New England Journal of Medicine: How Can We Prevent Lyme Disease?
50. DRAC meeting: 9/30/08
51. Per representatives of Cornell Companion Animal Hospital and private vet hospital, November, 2008
52. Cayuga Heights Village Trustees Meeting: 9/15/08
53. DRAC meeting: 9/30/08